Rugs are a wonderful for decorating—they're both functional and beautiful. They serve a number of purposes. With a stylish rug, it's easy to transform bare floors. Larger area rugs are a great mechanism to tie together a room's décor. When you have a big room, rugs can help define sections into separate spaces.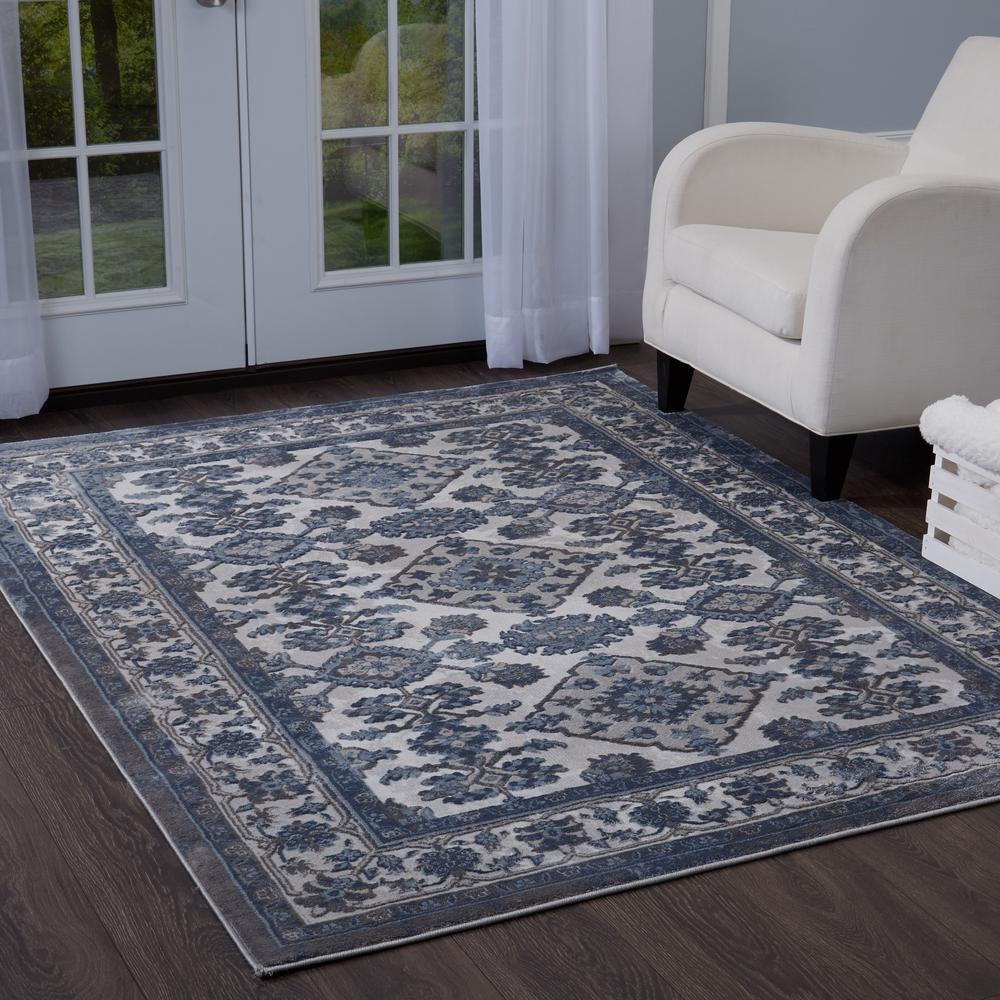 For example, putting a rug underneath a table can help divvy the eating area from your kitchen or living room. Some like to add a rug as a finishing touch to a space, bringing harmony to existing elements. Others use rugs to inspire a room's color palette by making it a main focal point, as they can create a big impact.
Regardless of how choose to decorate with your rug, picking the right style and design will add excitement to any space.
An easy way to create dimension and vibrancy is to decorate with color.
Bright rugs develop energy and help you determine what colors to utilize in your décor. The Green Geo Chindi Throw Rug is a soft, spring green that blends nicely with many colors and patterns. Try pairing it with tan or beige furniture for an earthy, cozy feeling. Looking for a punchier color? It's always a fiesta with the Orange Geo Chindi Throw Rug. It bursts with sunshine, really highlighting the white geometric pattern. Many are nervous to decorate with this bold shade, but this tone works beautifully with navy, light green, turquoise and brown. It's truly versatile! Start your morning off right with the clementine hue in your kitchen or foyer. Brighter rugs work well with spaces that don't have much visual competition.
Ready for your décor to roar?
Our Casablanca Jute Area Rug features a soft, muted animal print that's the ideal accent for any room featuring other pieces from the Casablanca collection. This strong, durable rug is made of high-quality, environment-friendly, 100% natural jute fibers. Which means they're strong, durable and easy to maintain. We recommend using a non-skid rug pad underneath to keep it in place. The Nadu Jute rug is made of the same materials but is accented by a lovely black and beige paisley pattern. It's the perfect size to place beside your bed, under a coffee table or in your foyer. Jute fibers create a warm, organic look that complements a table of plants, wooden accents and sheer curtains.
If you're looking to decorate a busier room that features many bold patterns in the curtains or upholstery, you make consider a softer rug to quiet the space. The Granite Chindi Throw Rug is very subtle, laid-back and calming, with a simple chindi stripes in natural shades of beige, grey and cream. Consider placing this rug in a room that's painted a vibrant color or in need of relaxing shades to balance the space. In big spaces, get creative and consider using two smaller rugs instead of one larger area rug. Just be sure they rugs are of a similar style so they don't clash or "war".
Rugs are incredibly versatile
Don't limit them just to inside the house! Our Ikat doormat will greet your guests with style. The black and beige ikat design is modern and fresh. It matches perfectly with other pieces from our Bella Ikat collection, but also easily mixes with other designs. It's the perfect first impression. Or maybe the Welcome Aboard doormat is more suited to you tastes. This natural-jute fiber doormat boldly features a red and beige rope design that welcomes guests to your home or boat. It's a fun accent that coordinates with other items from our Marina collection.
Decorating with rugs is simple and fun.
Big swatches of color and pattern can create excitement and drama or soften a boldly decorated room. With this one element you can stylishly tie together your furniture or get inspired for a new space. Playing with fabrics and textures can help furnish a space to your tastes. Start browsing to see what may fit for your next decorating project. What rugs inspire you?
…